To keep breast milk safe from bacteria and prevent damage to key nutrients it is vital that the milk is stored properly. Refrigerate or chill breast milk immediately after expression. You can refrigerate breast milk in a cooler or insulated cooler pack, or freeze milk in small (2-4 ounce) batches.
Clearly label milk containers with the date the milk was expressed.

If cream rises to the top of the bottle, gently swirl to mix the milk. Do not shake the milk, this causes the nutrients to break down.

Do not store milk left over from feedings. Use this milk within 2 hours of the finished feeding. Bacteria from the baby's mouth could have entered the milk and can grow when stored.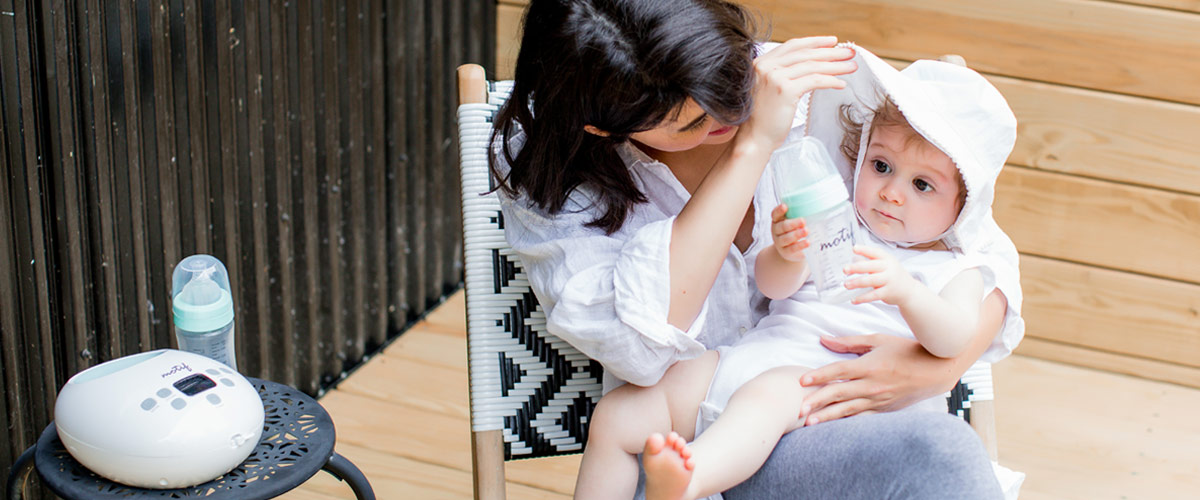 Tips for Freezing Breast Milk
If using BPA free plastic or glass bottles to freeze milk, leave the tops of the container loose. Tighten once completely frozen.

When freezing breast milk, leave an inch of space in the container, as milk will expand when frozen.

Store milk in the back of the freezer, away from the door, to assure a steady temperature.

Do not combine frozen and unfrozen breast milk. This can cause bacteria to grow.
Tips for Thawing and Warming Milk
To thaw a frozen container of milk you have three options:

Place the container in the refrigerator over night

Hold the container under warm running water

Submerge the container in warm

can burn or damage milk.

NEVER microwave breast milk. This can cause hot spots that can burn or damage milk.

NEVER warm the milk container directly above the store.

Swirl the milk and test the temperature by placing a few drops on your wrist. The milk should be comfortably warm, not hot.

Thawed breast milk should not be stored for more than 4 hours. Ideally use within 1-2 hours.

DO NOT refreeze thawed breast milk.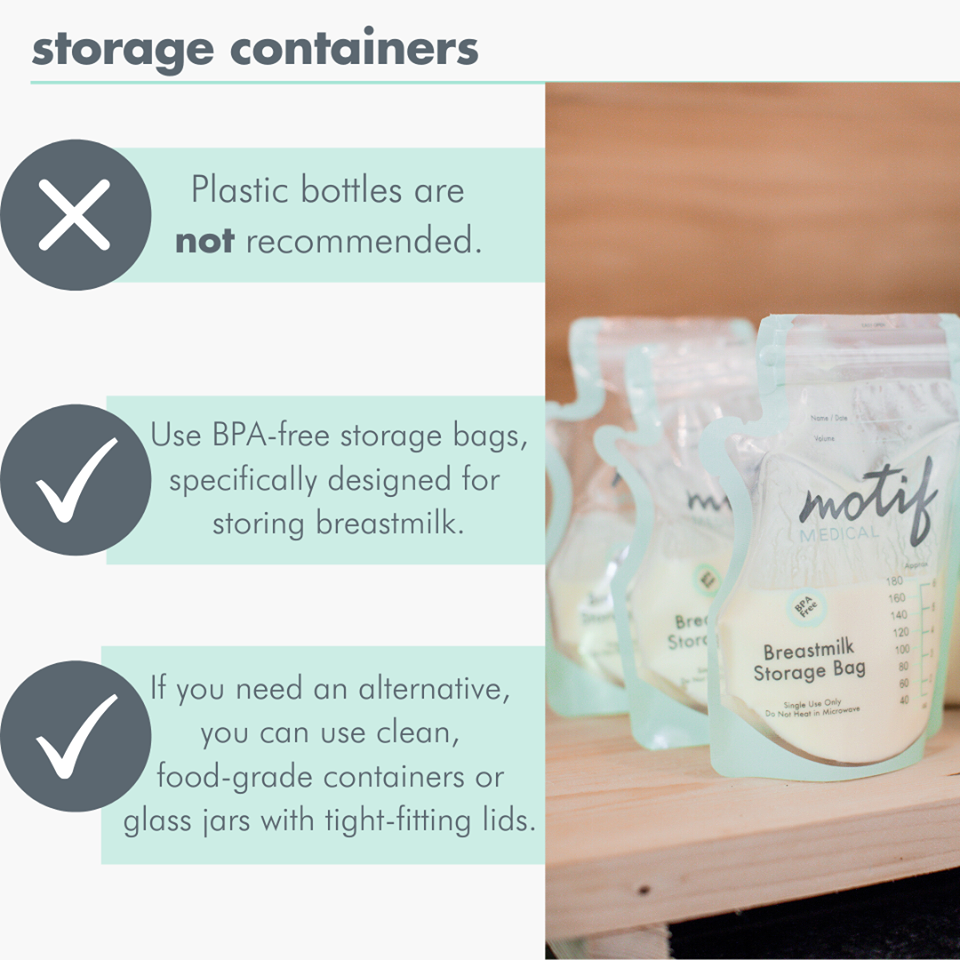 | | | | |
| --- | --- | --- | --- |
| Storage Method | Temp. | Longevity | Tips |
| Counter | Room temp. Up to 77° F | Ideally, use within 3-5 hours. | Containers should be covered and kept as cool as possible. Discard leftover milk after your baby is finished feeding. |
| Fridge | 39° F or colder | Ideally, use within 3-5 days | Store milk in the back of the refrigerator. Use an insulated bag to store milk in the back of the refrigerator at work. |
| Freezer | 0° F or colder | Ideally, use within 3 to 6 months | Store the milk in the back of the freezer where the temperature will remain the most consistent. |