Just like with breastfeeding, pumping your breasts should not be painful or uncomfortable. While some discomfort and pain may happen, the occurrence of either could be an indicator that something needs to change. Sometimes soreness, pinching, irritation, and clogged milk ducts could be a result of simply not having the correct flange size.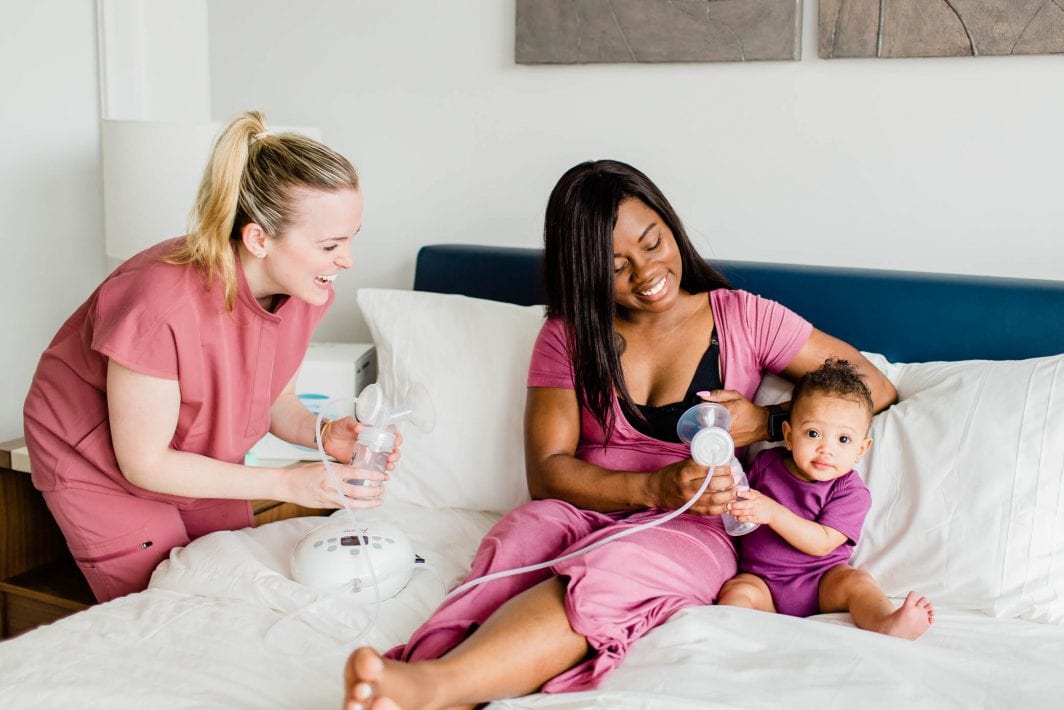 What is a flange?
A breast pump flange (or breast shield) is a cone-shaped plastic cup that fits directly over your nipple to form a seal around the areola. This creates a vacuum that gently draws the nipple into the funnel for milk extraction.
Why does flange size matter?
Not having the correct flange size could impact your milk flow and make pumping uncomfortable. By finding the correct size you can comfortably maximize milk production. Learn more about the impact of flange size on our blog.
How do I find out my flange size?
To determine your flange size you'll need to measure your nipple. Use a ruler or measuring tape to find the diameter of your nipple (the horizontal width across it) in millimeters (1 cm = 10mm). Measure the nipple alone, do not include the areola, which is the outer edge around your nipple. Add 4 mm to this measurement, so if your nipple is 20 mm across, your flange size is 24 mm.
Make sure to measure both nipples, you may need two different sizes!
Quick Tip
No ruler? Whip out some pocket change! If your nipple is the size of a quarter, that's a size 28mm flange. More the size of a dime? You need a size 21mm flange! If you're a nickle you can use the standard 24mm flange set which comes with your Motif Pump.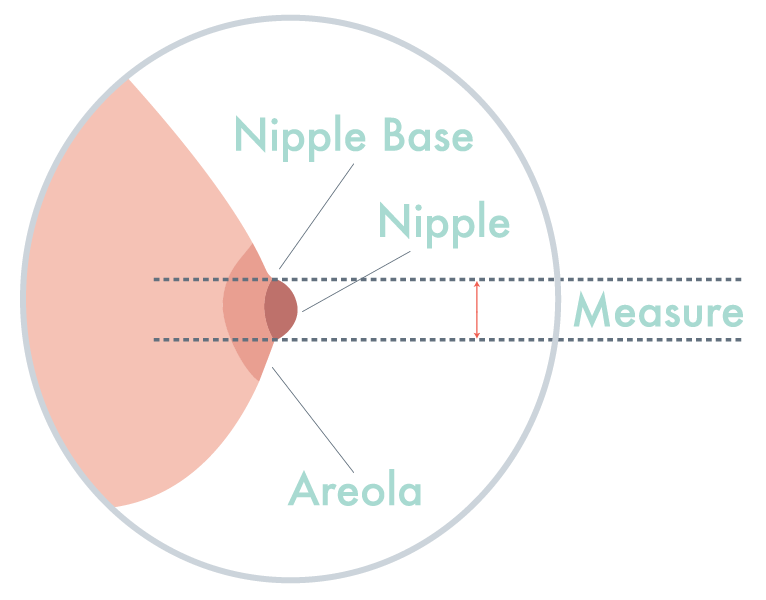 How can I tell if my flange size is wrong?
If your flange size is incorrect you may experience:
Pain with breast pumping.
Lower breast milk production.
A pinching, pulling or squeezing sensation at the nipple.
Your nipple or areola becomes white or discolored.
Too Small Too Large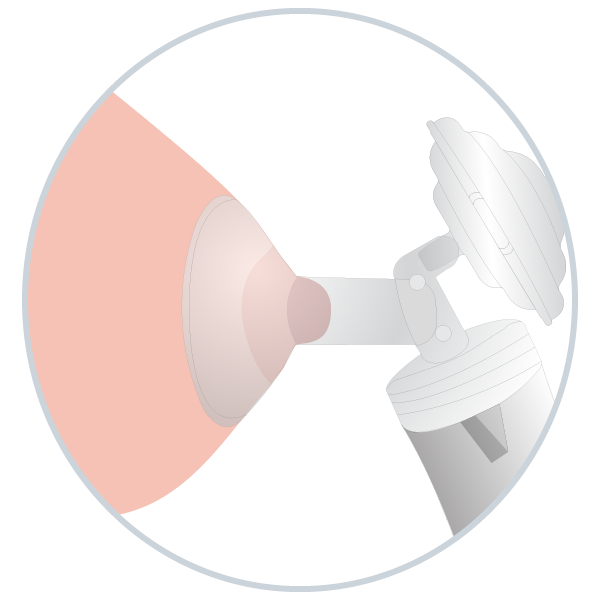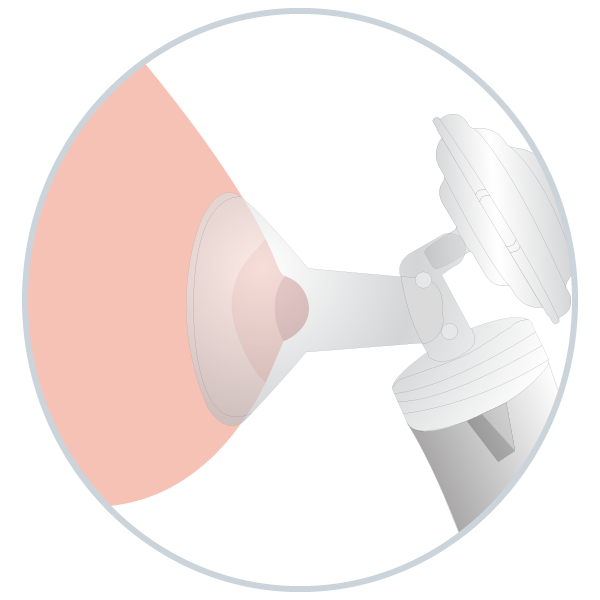 Where can I get other size flanges?
Find out more here.
I can't find my exact flange size, what do I do?
You'll likely have a more comfortable pumping experience if you chose the next available size. So if you need a 20 mm, opt for the 21 mm.