No matter which breast pump you have, after every use it's crucial to properly clean each part to prevent bacteria and mold build-up. This will not only help keep you and your baby in good health, but also make your pump last longer.
The 6 Easy Steps For Cleaning Your Breast Pump: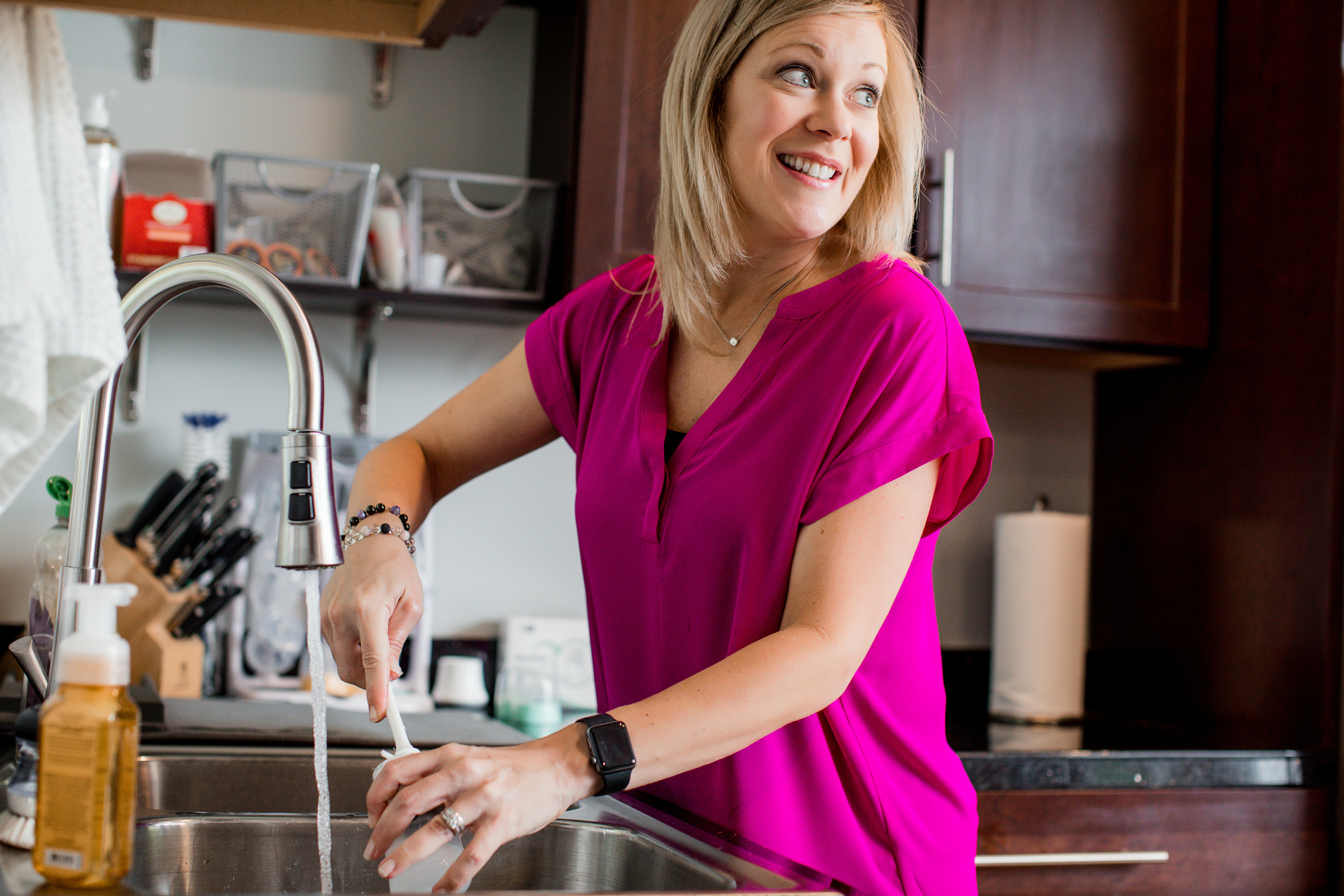 Before using your pump for the first time, sterilize each part of the diaphragms, valves, breast shields, bottles, lids, and nipples, but not the tubing. Follow the steps in The 5 Steps For Easily Sanitizing Breast Pump Parts at the end of this article.
Thoroughly wash your hands with warm soap and water.

Disassemble each breast pump part that came into contact with breast milk.

This includes:
Valves

Bottles

Bottle Discs

Breast Shield/ Breast Shield Connectors

Bottle Nipples

Bottle Covers

The Twist's Silicone Gaskets
Diaphragms
Do not clean the tubing. If moisture or milk becomes present in the tubing, read here.
Rinse each part (do not rinse the tubing) with cool water to remove milk residue.
Here are a few options for washing pump parts:
Separately wash each part in the sink with a soft brush and soap.

(Be sure to use a new brush or washcloth exclusively for breast pump parts.)

Soak each part in warm, soapy water for 5 minutes and then thoroughly rinse them.
Dry each part with a clean towel or allow to fully air dry on a sanitary surface, such as a clean paper towel or clean dish towel.
Do not pat dry.
Wipe the outside of your breast pump with a dry, clean towel.
Keep in mind: It is not recommended to wash and dry Motif Breast Pump parts in the dishwasher. There is no standard temperature for dishwashers and some may warp parts. Parts damaged in the dishwasher are not covered under warranty.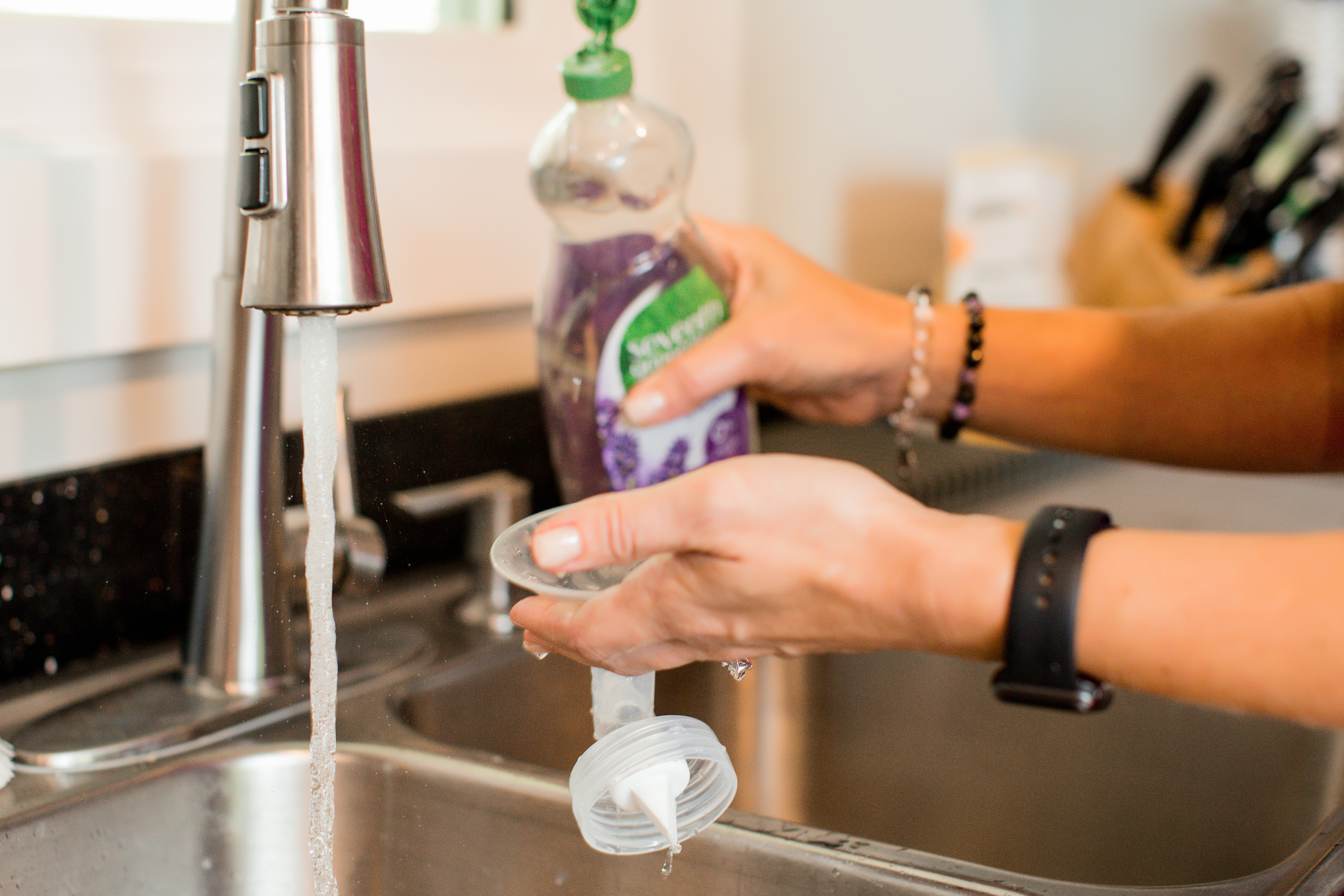 To help further ensure the health of you and your baby when using a breast pump, the CDC recommends you take an additional step and sanitize all breast pump parts once daily.
The 5 Steps For Easily Sanitizing Breast Pump Parts:
1. Follow steps above for cleaning breast pump parts.
2. Place your breast pump parts in a pot and cover them with water.
3. Bring water to a boil and let boil for five minutes.
4. Remove parts with clean tongs.
5. Place pump parts on a clean paper towel or dishtowel and allow to air dry completely.
Or use a Motif Microwave Steam Sterilizer Bag for a quick, reusable, sterilization solution!